Events
On all our events, you'll find our services such as: fitting of the new collection, airbag inspection, cleaning service, recycling station, after-sales & repair service; as well as games and entertainment with our ambassadors! More details on the event page.

FEI World Cup Leipzig 🇩🇪
Activities & Events on site – Hall 1, Stand A20
In order to offer you the best possible experience
without queuing at our Horse Pilot stand,
please book a time slot for your visit:

Pick-up, after sales & repair
We have on the spot small material allowing to manage the most common repairs (lost button, small seam…). We will collect the products which require a more advanced repair in our workshops.
Airbag Overhaul
Bring your Horse Pilot airbag to our stand for a product check.
Introducing the new collection
Discover the new collection exclusively at Jardy.
Test of the Teknit Boot
Come and discover our new product on the stand: the Teknit Boot, one of the most comfortable riding boots in the world.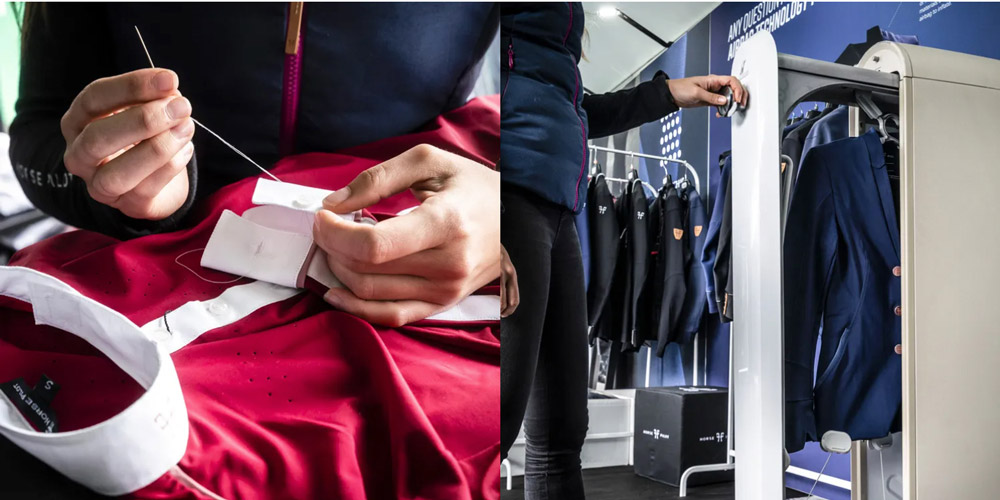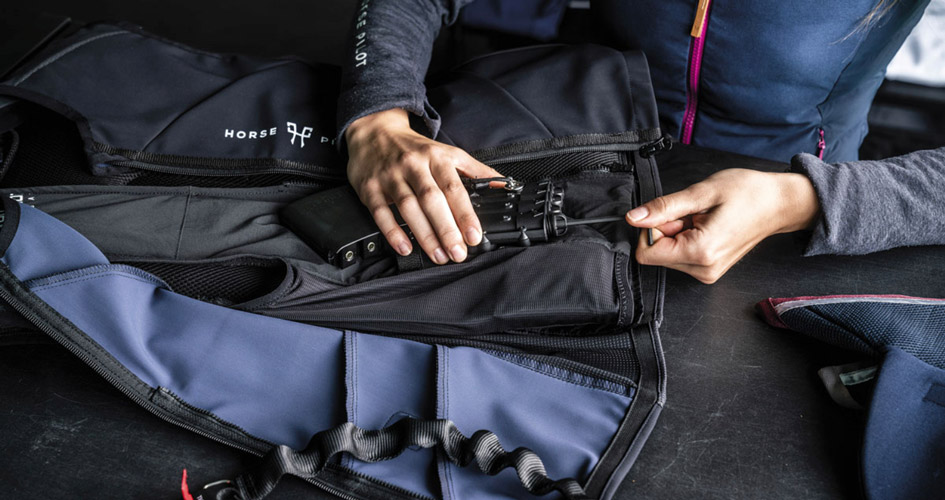 FEI World Cup Final: Jumping, Dressage, Driving and Vaulting
A World Cup Final awaited by all: riders, sponsors, organizers and also the public. Indeed, no less than 75,000 visitors are expected for the event. On the program, four World Cup finals will take place:
Longines FEI Jumping World Cup Final
The FEI Dressage World Cup Final
The FEI Driving World Cup Final
The FEI Vaulting World Cup Final
For the occasion, the world elite of these four events will be present. For nearly 6 months, the riders have covered many stages of the circuits in order to earn points and take part in this World Cup. To date (March 17, 2022), four French riders have already qualified for the event:
As for the events, the public will be amazed with these four disciplines:
In CSO, it is at the end of the qualification circuit that the 40 best riders in the world will compete on an obstacle course.
For dressage, riders link an imposed test with movements requiring great technical mastery. Indeed, in order to obtain the maximum number of points, the rider and his horse must come as close as possible to the imposed movements. The jury also takes into account the ease, the fluidity, the quality of the gaits, the impulsion or the position of the rider in its final score.
In vaulting, the handler leads the horse in a circle at a walk or canter. The rider will then have to perform, on his horse, figures requiring balance and physical aptitude.
In carriage, the pilots, at the reins of four horses, lead their crew on two courses. This test, which requires exceptional dexterity, promises a breathtaking spectacle.
An evening full of shows
The evening of Thursday April 7 promises to be exceptional for the spectators. On the occasion of a show, many world stars are expected:
Jean-François PIGNON, the precursor of working on foot
Lorenzo, known for leading 8 horses at the same time
Santi SERRA, the incredible Catalan talent
Program of World Cup stages and show
Thursday, 07 April 2022
14:35 – Longines FEI Jumping World Cup Finale I (CSI-W)
18:30 – FEI Dressage World Cup – Final
20:50 – Welcome Gala Show
Friday, 08 April 2022
14:00 – Longines FEI JUMPING World Cup Final II (CSI-W)
19:05 – FEI Vaulting World Cup Final – Women 1st round
19:30 – FEI Vaulting World Cup Final – Men 1st round
19:55 – FEI Vaulting World Cup Final – Pas de deux 1st round
19:55 – Show
23:35 – FEI Driving World Cup Final – 1st round (CAI-W)
Saturday, 09 April 2022
13:15 – FEI Vaulting World Cup Final – Women – 2nd round
13:45 – FEI Vaulting World Cup Final – Men 2 nd round
14:15 – FEI Vaulting World Cup Final – Pas de deux 2nd round
18:10 – Show
19:10 – FEI Dressage World Cup Final (CDI-W)
Sunday, 10 April 2022
12:40 – FEI Driving World Cup Final – 2nd round (CAI-W)
14:45 – Longines FEI Jumping World Cup Final III (CSI-W)