Events
On all our events, you'll find our services such as: fitting of the new collection, airbag inspection, cleaning service, recycling station, after-sales & repair service; as well as games and entertainment with our ambassadors! More details on the event page.

European jumping championship Riesenbeck 🇩🇪
1 September

-

5 September
Activities & Events on site
TESTS RIDERS
To help you discover the technological innovations that we develop, we regularly organize "Test Riders". The Test Rider is above all, a way for you, passionate riders, to test in real conditions a product that you want to discover without any obligation to buy.
Because Horse Pilot products are not only intended to be beautiful in shop, we wish to offer to all the riders the possibility to make their own opinion in real conditions.
Services & Repair
You have a problem with one of your Horse Pilot products? Our pop-up store welcome you to find the solution you need. We have on the spot small material allowing to manage the most common repairs (lost button, small seam…). We will collect the products which require a more advanced repair in our workshops.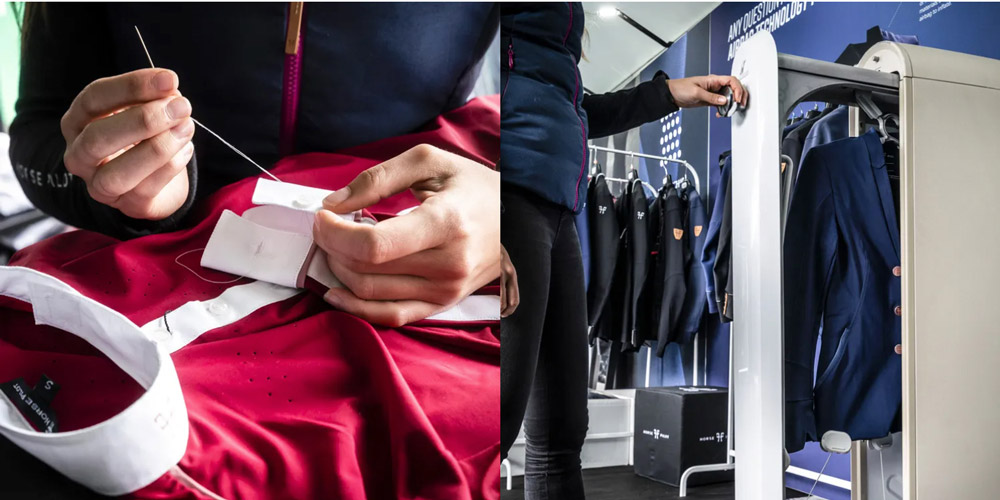 European Jumping Championships in Riesenbeck
This is how the FEI board confirmed the awarding of the 2021 European Championships to two German destinations. The show jumping events will be held in Riesenbeck from September 1 to 5 and the dressage events are expected to be held in Hagen from September 7 to 12. This venue is already well known for hosting major events every year.
On the riders' side, the reactions are obviously positive.  "This is really great news for the sport, we need big competitions on the calendar to stay motivated," confided Grégory Wathelet. "And maybe we are too focused on the Olympics. After all, as a country known for show jumping, we are capable of putting together two top teams, one for Tokyo and one for Riesenbeck. This is the time for colleagues who sometimes have less chance because of their place in the ranking, to prove themselves!"
Riesenbeck International: the Longines FEI Jumping European Championship 2021
Located not far from Ludger Beerbaum's stables, Riesenbeck International is the result of Ludger Beerbaum and Baron Constantin Heereman buying the existing facilities of the Surenburg equestrian centre. The latter modernised them and added a large riding arena.
Since 2015, the site, which has hosted numerous driving competitions and championships in the past, has regularly hosted CSI, CDI and CAI competitions, although it has not yet exceeded 2* level in jumping, as well as German championships, especially for young riders, and a plethora of national competitions, courses and training days. In addition, the Longines World Equestrian Academy, chaired by Ludger Beerbaum, provides training for talented young riders from all over the world, as well as judges, ringmasters, veterinarians and farriers.