Events
On all our events, you will find our services such as: Material tests, Airbag revision, Cleaning service, Recycling station, After-sales service & Repair as well as games and animations with our ambassadors. For more details, consult the event's sheet.

2021 Jump Bost international
JUMP BOST INTERNATIONAL FROM 1 TO 3 OCTOBER 2021
Activities & Events on site
TESTS RIDERS
To help you discover the technological innovations that we develop, we regularly organize "Test Riders". The Test Rider is above all, a way for you, passionate riders, to test in real conditions a product that you want to discover without any obligation to buy.
Because Horse Pilot products are not only intended to be beautiful in shop, we wish to offer to all the riders the possibility to make their own opinion in real conditions.
Services & Repair
You have a problem with one of your Horse Pilot products? Our pop-up store welcome you to find the solution you need. We have on the spot small material allowing to manage the most common repairs (lost button, small seam…). We will collect the products which require a more advanced repair in our workshops.
In order to offer you the best possible experience
without queuing at our Horse Pilot stand,
please book a time slot for your visit: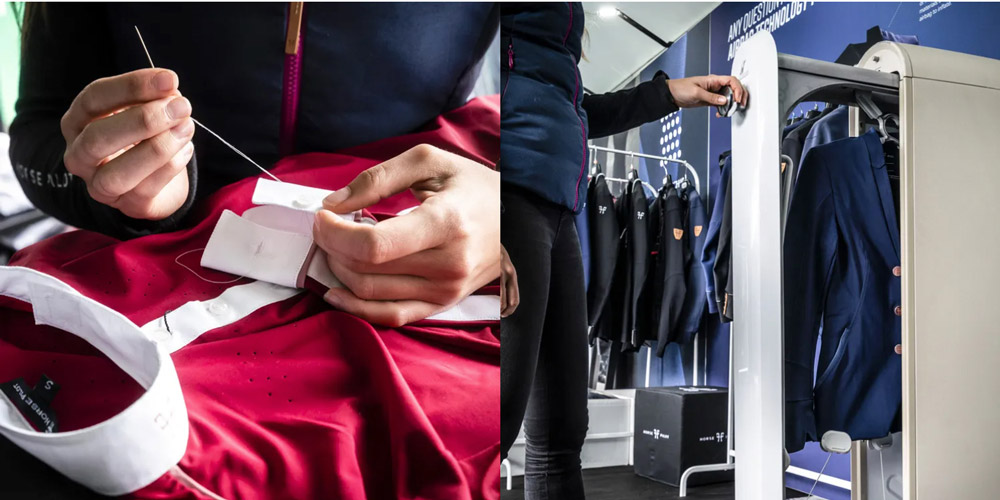 JUMP BOST INTERNATIONAL IN FONTAINEBLEAU FROM 1 TO 3 OCTOBER 2021
International Show jumping
"Jump Bost international" aims to bring together the world's best riders as well as young hopefuls of equestrian sport… during the same weekend, thus creating a formidable dynamic around the horse, a real equestrian village made up of competitions, moments of relaxation with family or friends, in the lodges, restaurants, exhibitors' stands… around the same passion: THE HORSE.
Relying on the technical skills of Roger, former international rider, Roger-Yves Bost, known as "Bosty", rider member of the French team, World Champion, and Olivier Bost, rider instructor, we have been organising prestigious equestrian competitions for more than 30 years on our site of the Haras des Brulys, and at the Grand Parquet in Fontainebleau since 2000.
Jump BOST is also the Masters Pro, French Senior Championship, in Fontainebleau at the end of September. The whole Jump BOST team is mobilized at each edition to offer you a warm and personalized welcome so that each competition is an unforgettable memory.
Photos credits: 1. Morgan Froment© & 2.Fred Perrot©
Related Events