It's Julia Pardessus' turn, our Human Ressources Manager, to tell you more about her career. You can discover her interview right below ! 
WHO AM I?
Hello! I am Julia, I am 31. I live in the South of France, country of the cicadas and tapenade, near to Avignon.
I have an atypical career! I have a BTEC Higher National Diploma in Social Careers, a Professional Certificate for Youth, Popular Education and Sports in Equestrian Tourism and a Veterinary Assistant Title. I have taught horse riding for two years in a familial riding school, before heading towards the health care sector. I have officially started my Veterinary Assistant career there.
I have been hired in a big canine clinic (medical, imaging, surgery and veterinary urgencies – 24/24 -). Apart from the health care sector and the urgencies, I was mainly responsible of welcoming the clients, the customer service and the administrative management. This very intense professional experience led me to the Human Ressources and the Intern Communication sector.
After the 2020 lockdown, I found an Horse Pilot internship offer. It perfectly corresponded to the professional missions that passionated me. Consequently, I searched an organization that would help me getting the Professional Formation Intern job and I applied. Six months later, I signed my permanent contract. Here I am : Human Ressources Manager at Horse Pilot since two years!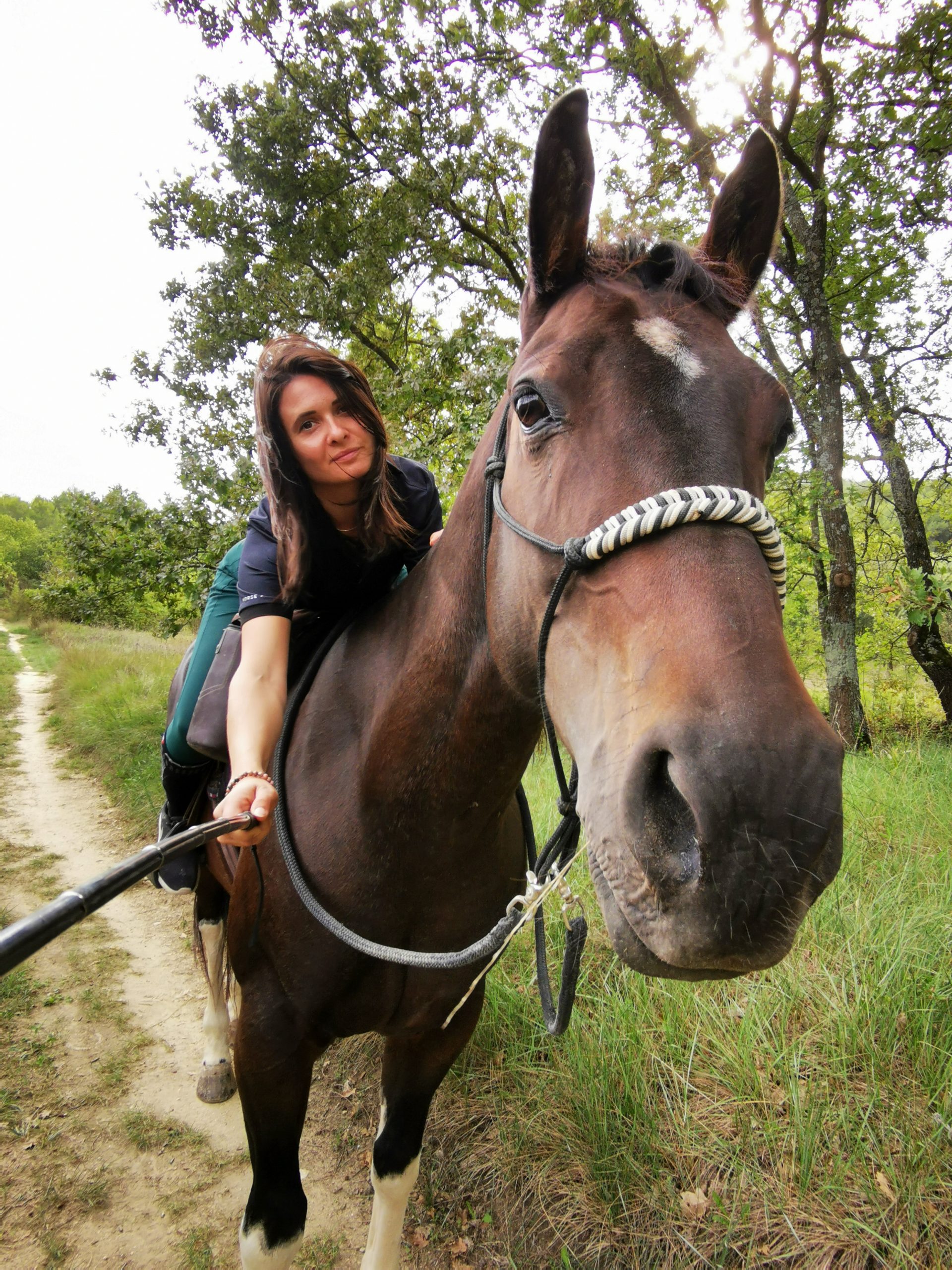 MY JOB AT HORSE PILOT
I have an intermediary role between my collaborators and the directors. It means being neutral with high listening skills. My major missions are structuring the Human Ressources and developing the Intern Communication. Therefore, I handle the day to day administrative, the recruitment, the development of the expertises; but not only. I also organize the annual seminary and the establishment of the tools + the intern projects.
Adding to this, I have some responsibilities on the Corporate Social Responsibility of the Company. I am working on this project with Marion, our Supply Chain Coordinator.
WHAT ABOUT HORSE RIDING?
I discovered horse riding when I was young. I started the on foot walks with the pony named Illico, at the age of 4.
I became the owner of my first horse, Obrador, at the age of 17. It was an Iberian Horse of 18 years. Like I always say: "to a young rider, an old horse".
He left me a few years later. After that, I have raised a beautiful spirited pony, named Bulle. Our favorite activities? Driving and chases in the garden!
My As Moon Peppy is the only one remaining on my side. It's a Paint Horse of 12 years. We have practiced TREC, ethology and a bit of jumping.
He is sharing my life since 9 years. We go trekking in the Vaucluse's Mount paths together. You'll have guessed it, we are hiking passionates!
YOUR PASSION FOR SPORT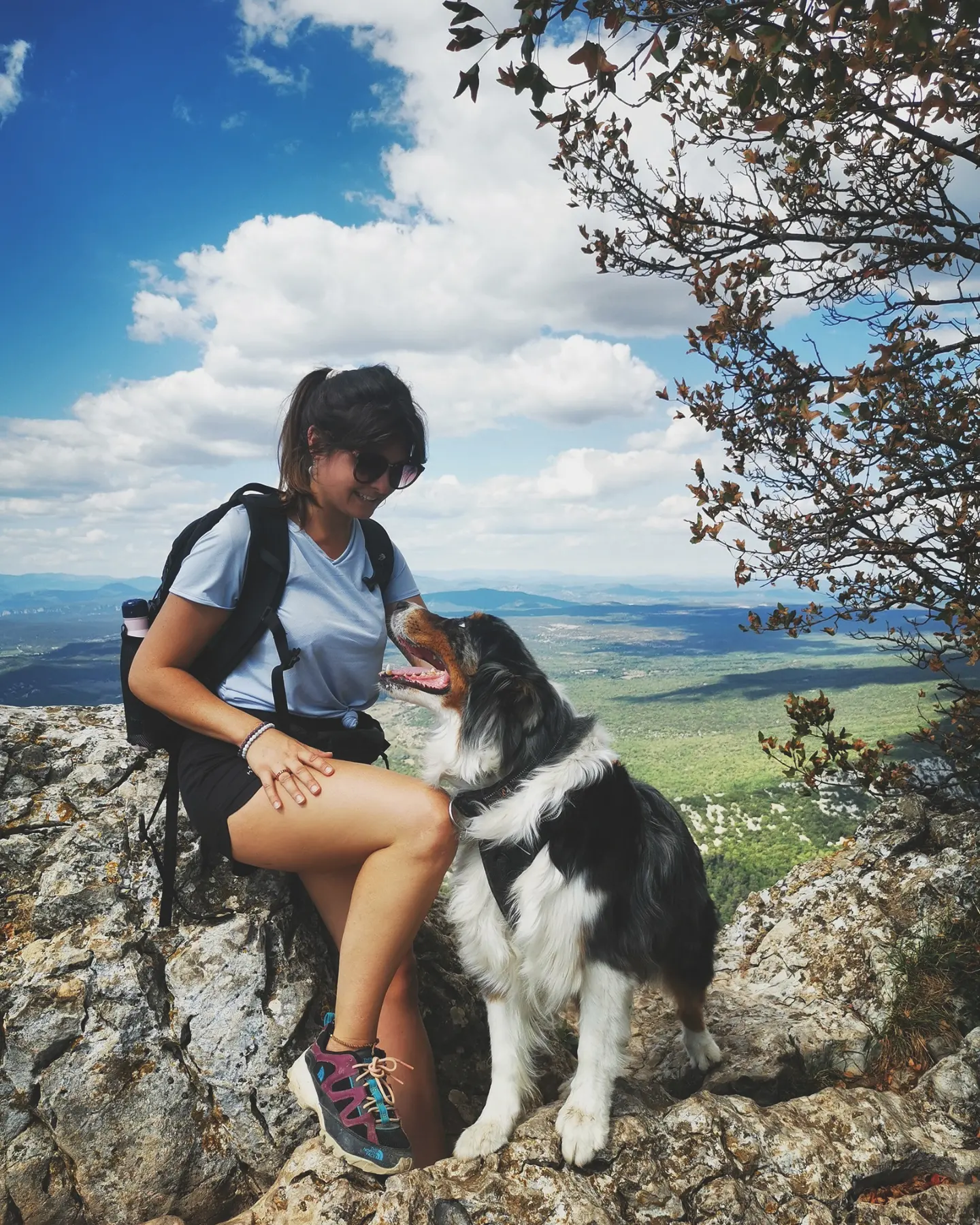 Apart from Horse Riding, I am a nature lover. Therefore, I always go for outdoor activities (climbing, paragliding…). Day to day, I practice running and fitness in my garden. I would say that pedestrian hiking is my favorite sport without any hesitation. My dog, Ice, is always on my side. He never leaves me.
YOUR FAVORITE HORSE PILOT OUTFIT
When I ride, I always wear the X-Tailor pants with the Atlas polo shirt. I really like the Suntech, the Tempest and the Essential jacket. I also wear it in my everyday life.
YOUR FAVORITE QUOTE
"Regretting the past, it's running after the wind."
YOUR FAVORITE SONGS
I have playlists full of very different songs. Here are the songs that I could listen forever!
Night Moves – Colored Emotions
Khruangbin – Texas Sun
Nekfeu – Nouvel Homme
Doja Cat – Get into it
—
I hope that this article would have helped you knowing me better. 😊
See you soon for other member presentations !