Events
On all our events, you'll find our services such as: fitting of the new collection, airbag inspection, cleaning service, recycling station, after-sales & repair service; as well as games and entertainment with our ambassadors! More details on the event page.

WEF 2023: Winter Equestrian Festival in Wellington FL 🇺🇸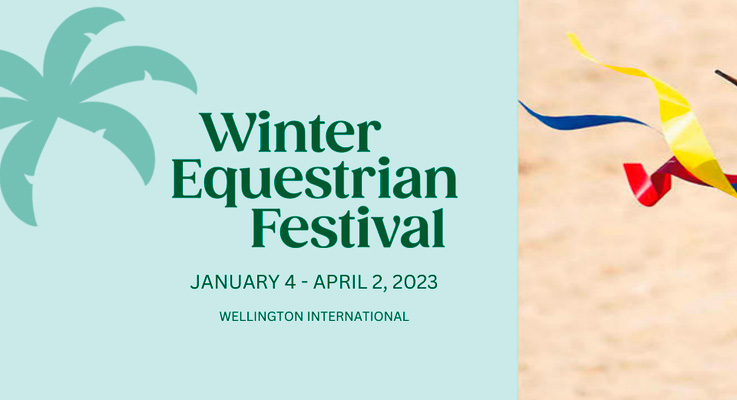 Activities & Events on site – WEF 2023 Wellington
Introducing the new collection
Discover the new 2023 collection exclusively at WEF Florida. For the event, winter down jackets will be back in stock, the new collection will be presented, our Airbag vests will be demonstrated and the Teknit Boot, our reinvented riding boot, will be discovered.
Test of the Teknit Boot
Come and discover our new product on the stand: the Teknit Boot, one of the most comfortable riding boots in the world.
Test our new airbag
In order to let you discover the technological innovations we are developing, we are organising tests of our horse riding Airbag.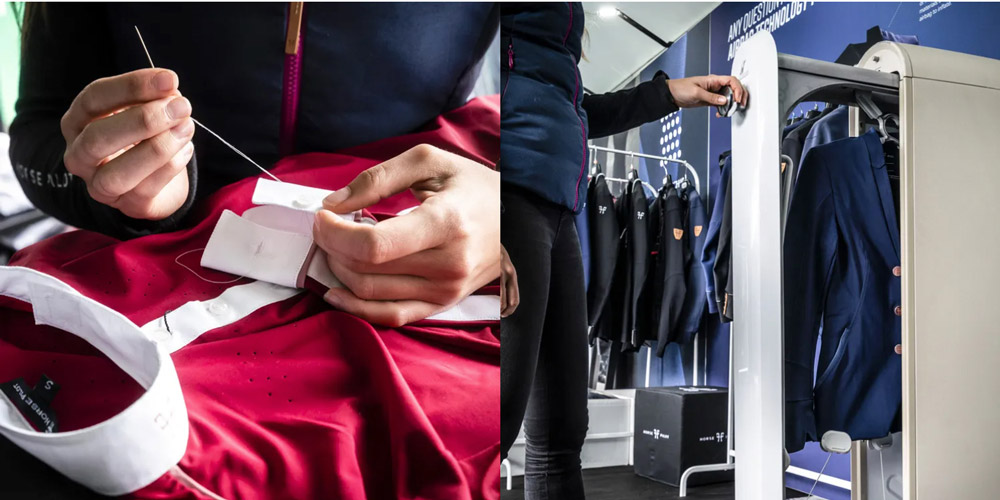 The Winter Equestrian Festival – WEF 2023
The Winter Equestrian Festival 2023 (WEF) is the largest and longest-running circuit in horse sport. The 11-week show jumping competition for hunters, jumpers, and equitation is held annually from January through March.
Each show week starts on Wednesday and concludes on Sunday, with spectators enjoying Saturday Night Lights, which features elite show jumping competition, shopping, dining, kids activities, hospitality, music and entertainment. The event, hosted at Wellington International in Wellington, Florida, is the best place to see many of the world's elite show-jumping horses and riders all in one venue.
Wellington International in Florida, is the home of the internationally recognized Winter Equestrian Festival (WEF 2023) in addition to 28 weeks of the Annual Series horse shows. WEF came to Wellington in 1974 and boasts more than 155 acres, 18 competition arenas, over 400 permanent equine stalls, horse trails, pedestrian paths, and golf cart tracks. This award-winning venue operates the largest and longest-running hunter/jumper horse show in the world while annually welcoming thousands of riders from all 50 states and more than 42 countries.
In addition to equestrian sporting events, Wellington International offers VIP, hospitality, event spaces, world-class shopping and much more! With the support of their parent company, the Global Equestrian Group (GEG), Wellington International is focused on the future of equestrian sport to better serve exhibitors, stakeholders, and community.
Upcomming events at WEF 2023 – Wellington International, FL
CHF 75,000 Adequan® WEF Rd 5 CSI5*
Date: Thu-Feb 9-2023 8:00 am
Location: Wellington International
CHF 37,000 Bainbridge 1.45m CSI5*
Date: Fri-Feb 10-2023 8:00 am
Location: Wellington International
CHF 37,000 Griffis Residential 1.45m Qualifier CSI2*
Date: Fri-Feb 10-2023 8:00 am
Location: Wellington International
SNL – CHF 406,000 Fidelity Investments® Grand Prix CSI5*
Date: Sat-Feb 11-2023 7:00 pm
Location: Wellington International
CHF 75,000 CaptiveOne Advisors 1.50m Classic CSI5*
Date: Sun-Feb 12-2023 7:45 am
Location: Wellington International
CHF 37,000 Adequan® WEF Challenge
Date: 17. February 2023
Location: Wellington International
CHF 10,000 Hermès U25 Welcome
Date: 18. February 2023
Location: Wellington International
CHF 37,000 CaptiveOne Advisors 1.50 Classic
Date: 18. February 2023
Location: Wellington International
SNL – $100,000 WCHR/USHJA Hunter Spectacular
Date: 18. February 2023
Location: Wellington International
CHF 140,000 KASK Grand Prix
Date: 19. February 2023
Location: Wellington International
$25,000 Canadian Pacific Grand Prix National
Date: 19. February 2023
Location: Wellington International
CHF 25,000 Hermès U25 Grand Prix
Date: 19. February 2023
Location: Wellington International
$75,000 Adequan® WEF Challenge CSI5*
Date: 23. February 2023
Location: Wellington International
$37,000 1.45m Qualifier CSI2*
Date: 24. February 2023
Location: Wellington International
$37,000 Bainbridge 1.45m CSI5*
Date: 24. February 2023
Location: Wellington International
$10,000 USHJA National Hunter Derby
Date: 24. February 2023
Location: Wellington International
SNL – $406,000 Lugano Diamonds Grand Prix CSI 5*
Date: 25. February 2023
Location: Wellington International
$75,000 CaptiveOne Advisors 1.50m CSI5*
Date: 26. February 2023
Location: Wellington International
$10,000 Hermès U25 Welcome
Date: 2. March 2023
Location: Wellington International
$37,000 Adequan® WEF Challenge CSIO
Date: 2. March 2023
Location: Wellington International
Winter Equestrian Festival Sport Horse Auction
Date: 2. March 2023
Location: Wellington International