Events
On all our events, you'll find our services such as: fitting of the new collection, airbag inspection, cleaning service, recycling station, after-sales & repair service; as well as games and entertainment with our ambassadors! More details on the event page.

Bordeaux International Jumping 🇫🇷
Activites & Animations at the Horse Pilot stand- Bordeaux International Jumping 2023 – Hall 1 aisle F stand 3207
Pick-up, After sales & Repair
We have on the spot small material allowing to manage the most common repairs (lost button, small seam…)
We will collect the products which require a more advanced repair in our workshops.
Airbag overhaul
Bring your Horse Pilot airbag to our stand for a product check.
Introducing the new collection
Discover the new collection exclusively. For the event, winter down jackets will be back in stock, the new collection will be presented, our Airbag vests will be demonstrated and the Teknit Boot, our reinvented riding boot, will be discovered.
Test of the Teknit Boot
Come and discover our new product at the stand: the Teknit Boot, one of the most comfortable riding boots in the world.
Airbag Test
In order to make you discover the technological innovations that we develop, we organize tests of our Airbag.
Making an appointment
Reserve a time and meet us on the Horse Pilot stand for an individual visit. Our team will be pleased to welcome you on the stand and to offer you a personalized service: product demonstration, collection presentation, technical advice…
In order to provide you with the best possible experience
without waiting in line at our Horse Pilot booth,
reserve a time slot for your visit: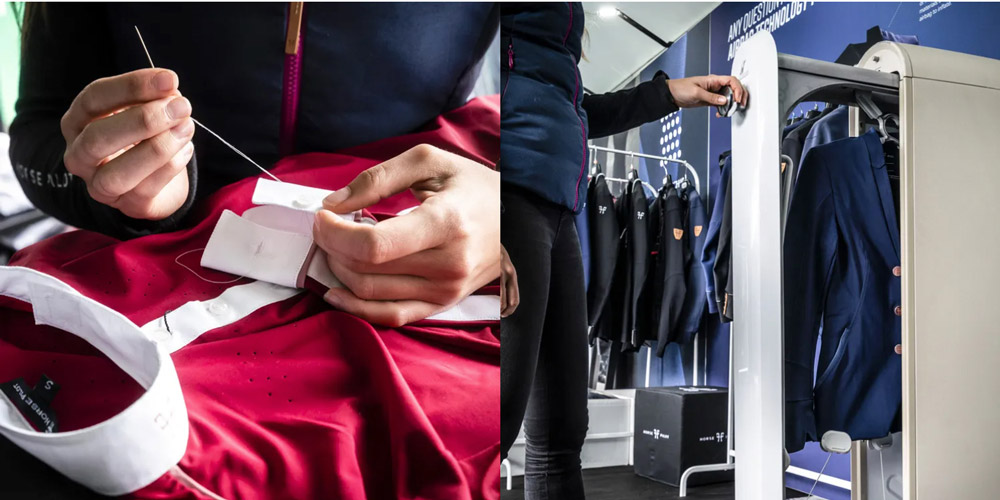 The Bordeaux International Jumping will offer magnificent competitions and great shows!
A World Cup show jumping stage, a World Cup driving final, 17 events in total, including an indoor derby… In February 2023, four days of high-level competition are once again on the horizon with the return of the Bordeaux International Jumping Competition to the Parc des expositions. This year again, the best competitors – 600 riders and more than 700 horses – will come to compete.
Horse show at the Bordeaux International Jumping
Riders will be able to find what they are looking for on 30,000 m² of exhibition space. On the spot, 220 specialized exhibitors will be able to advise you. Equipment, transport, food, services, infrastructures, care… Numerous products will be presented, ranging from traditional know-how, the world of saddlery, to new technologies adapted to the practice of horse riding and the well-being of the horse.
Passionate and amateurs, you will be delighted. About thirty hours of animations will be proposed to you on the two careers of the show throughout the four days.
4 days of sport & equestrian passion
17 events &amp international competitions
220 specialized exhibitors
600 athletes & 700 horses
64 000 horse lovers
©MorganFroment – CSI5W Grand Prix LAND ROVER – Félicie Bertrand with Sultane Des Ibis.