Events
On all our events, you'll find our services such as: fitting of the new collection, airbag inspection, cleaning service, recycling station, after-sales & repair service; as well as games and entertainment with our ambassadors! More details on the event page.

International Eventing CCI 5*L in Pau 🇫🇷
Activities & Events on Horse Pilot's stand
Pick-up, after sales & repair
We have on the spot small material allowing to manage the most common repairs (lost button, small seam…). We will collect the products which require a more advanced repair in our workshops.
Airbag Overhaul
Bring your Horse Pilot airbag to our stand for a product check.
Introducing the new collection
Discover the new collection exclusively at Jardy.
Test of the Teknit Boot
Come and discover our new product on the stand: the Teknit Boot, one of the most comfortable riding boots in the world.
Test and pre-order of our new airbag
Come to the booth to discover our new Airbag and place your pre-order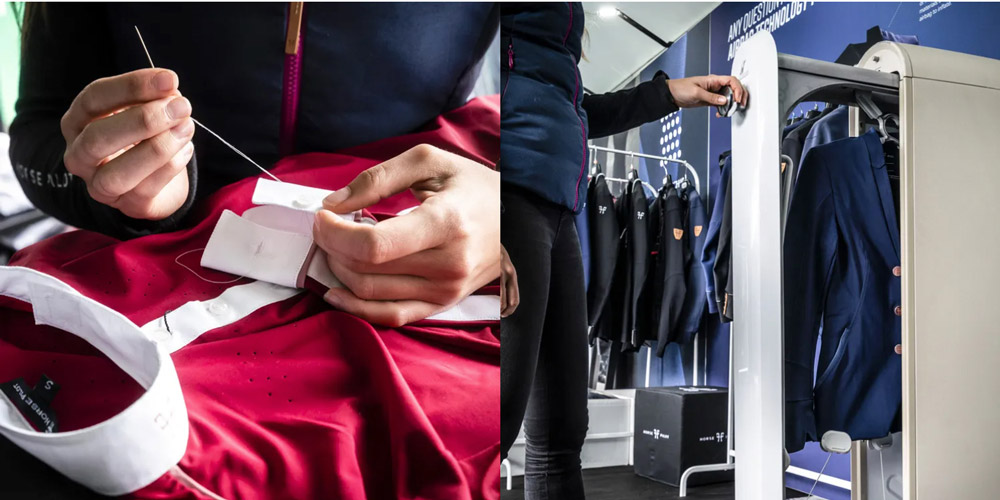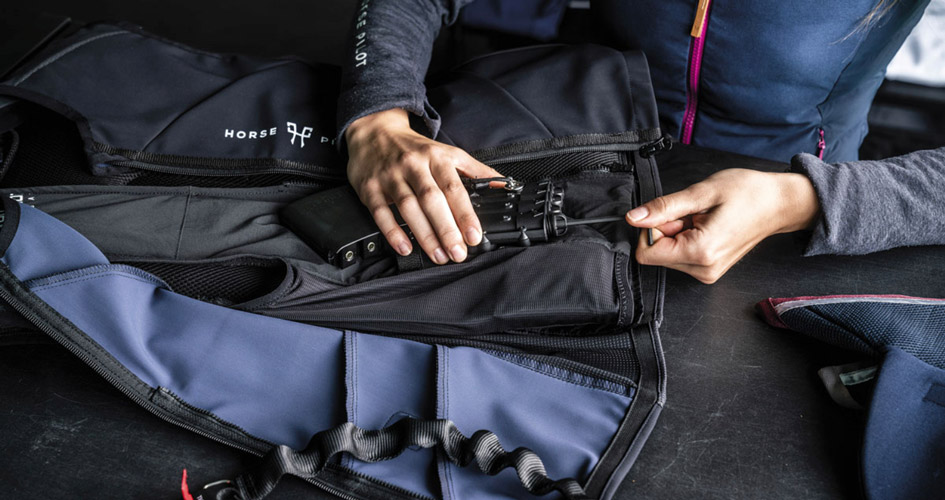 PAU: International Eventing CCI 5*L
The only 5* eventing competition in France, a thrilling event. Among only six in the world and an exceptional CAIO 4*. Cross-country, showjumping, marathon, dressage … with the best riders and drivers of the planet. A unique and breathtaking show!
The eventing competition consists of a sequence of three graded tests:
The first event is dressage
Dressage is a basis for all equestrian disciplines aimed at developing the rider-horse relationship and advancing the horse's qualities such as locomotion, suppleness and balance. In the competitions, the presentations are made on sequences composed of classical movements and imposed figures during covers of increasing difficulty where the horse evolves in the various paces.
The second test is a show jumping course
A show jumping course consists of linking a course of obstacles without fault. This test requires a lot of technique to solve the difficulties of a course. The type of obstacle, the distances, the angles, the curves are varied, and it is up to the rider to adapt according to each obstacle by modifying the speed, the amplitude, the impulse, the trajectory of his horse to succeed his course without penalty.
The last event is the cross-country
Cross-country consists of galloping over a varied terrain, such as meadows, undergrowth, paths, climbs, descents and to cross obstacles whose construction evokes natural situations: tree trunks, barriers, against high, against low, road crossing or ford.
Maxime Livio at the Cross-country event in Pau.
International Eventing CCI 5* L in PAU, France
There are only six 5* events, and Pau is the only one in France. It is the unmissable event of the season! The Southwestern France field is recognized alongside mythical competitions such as Badminton and Burghley (UK), but also Lexington (US), Luhmühlen (GER) and Adelaide (AUS). The best riders in the world meet in Pau!
FEI Driving world championship singles
Pau is one of the most beautiful CAIO 4*, and the best drivers in the planet have come for a fierce competition…
Village and entertainment
The 5 Stars Pau village has all the facilities you need to spend an enjoyable day with family, friends or clients. Over 100 exhibitors from France and abroad will be selling equipment for riders and stables, as well as other surprises, including vans, vehicles, clothing and gifts…. There will also be entertainment for children. Catering to suit all tastes! Free parking
The program in detail:
Thursday, October 26, 2023
Morning: horse inspection
Afternoon: dressage
Friday, October 27, 2023
Saturday, October 28, 2023
Morning: 4 Nations Tournament – Semi-final
Afternoon: Cross Country
Evening: Horse show & Bodega evening
Sunday, October 29, 2023
Morning: 4 Nations Tournament – Final
Horses inspection
Afternoon: show jumping and prize-giving ceremony