Events
On all our events, you'll find our services such as: fitting of the new collection, airbag inspection, cleaning service, recycling station, after-sales & repair service; as well as games and entertainment with our ambassadors! More details on the event page.

The Printemps des Sports Equestres – Fontainebleau 🇫🇷
Activites & Animations at the Horse Pilot stand- The Printemps des Sports Equestres – Fontainebleau 2023
Pick-up, After sales & Repair
We have on the spot small material allowing to manage the most common repairs (lost button, small seam…)
We will collect the products which require a more advanced repair in our workshops.
Airbag overhaul
Bring your Horse Pilot airbag to our stand for a product check.
Introducing the new collection
Discover the new collection exclusively. For the event, winter down jackets will be back in stock, the new collection will be presented, our Airbag vests will be demonstrated and the Teknit Boot, our reinvented riding boot, will be discovered.
Test of the Teknit Boot
Come and discover our new product at the stand: the Teknit Boot, one of the most comfortable riding boots in the world.
Airbag Test
In order to make you discover the technological innovations that we develop, we organize tests of our Airbag.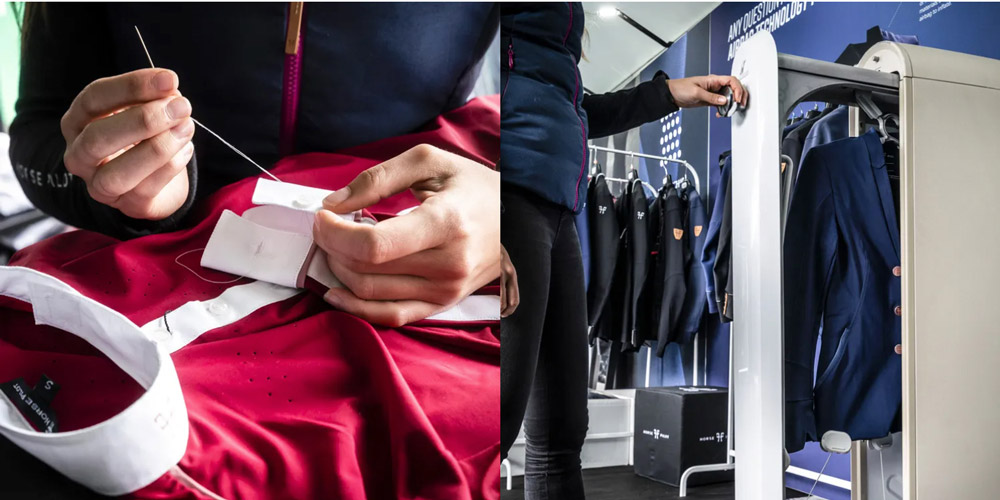 The Printemps des Sports Equestres is back for a second edition at the Grand Parquet
From April 19 to 23, 2023, the Grand Parquet invites you to discover the second edition of the Printemps des Sport Equestres. A true celebration of equestrian sports, this event combines high-level competitions and multiple experiences around the horse. Animations dedicated to children and adults will be proposed on the site of the Grand Parquet to share their common passion.
Horse show to be fond on site:
The French Master Pro Championships
An International Show Jumping competition
An International 5* Dressage competition
And many other events for young horses, young riders and amateurs
The Printemps des Sports Equestres is about sharing your passion for the sport with fairness and respect.