Events
On all our events, you will find our services such as: Material tests, Airbag revision, Cleaning service, Recycling station, After-sales service & Repair as well as games and animations with our ambassadors. For more details, consult the event's sheet.

Land Rover Kentucky 🇺🇸
Activities and animations on the occasion of the Land Rover Kentucky on the Ride Equisafe stand – Stand 131 C Vered Arena
Airbag Overhaul
Bring your Horse Pilot airbag to our stand for a product check.
Introducing the new collection
Discover the new collection exclusively at Land Rover Kentucky.
Test of the Teknit Boot
Come and discover our new product on the stand: the Teknit Boot, one of the most comfortable riding boots in the world.
Test and pre-order of our new Airbag
Come to the booth to discover our new Airbag and place your pre-order.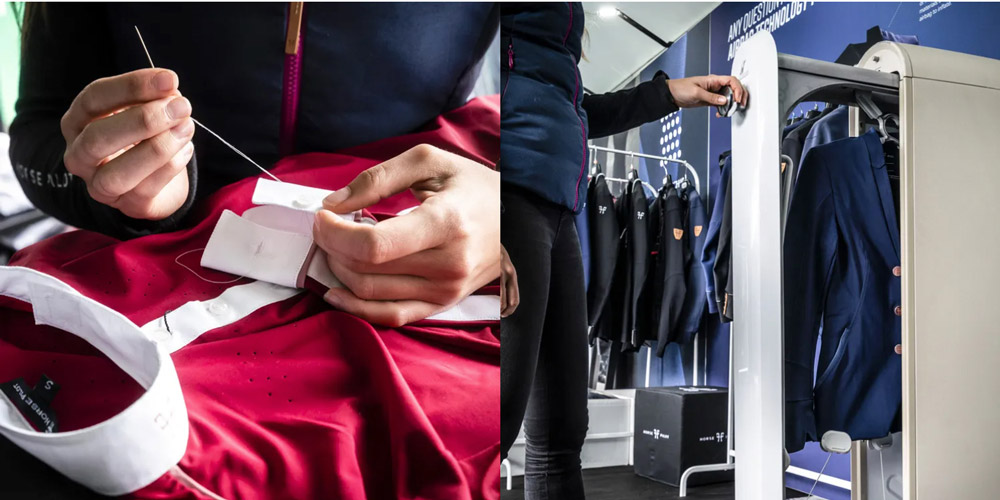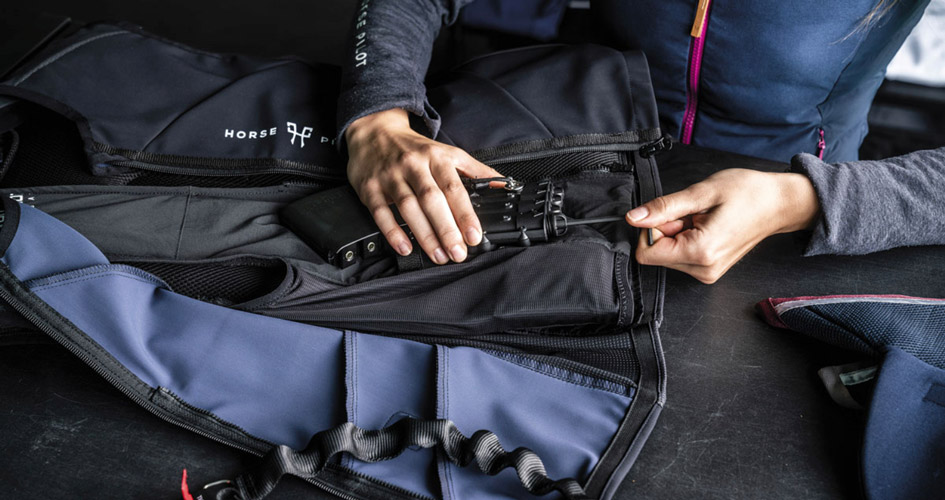 Land Rover Kentucky – Three Day Event
Initiated in 1978 by Equestrian Events, INC (EEI), the Land Rover Kentucky is one of the biggest show jumping stages in the United States. It is with a desire to develop the rider / horse pairs and to ensure the competitiveness of the United States at a high level that the EEI, in accordance with the directives of the FEI, develops this type of competition.

Find during this weekend of competition, sports with cross country, dressage and CSO events but also many exhibitors: Devoucoux, CWD, Charles Owen, Ariat … and of course a large Horse Pilot corner on the stand of the Ride Equisade upholstery (Stand 131 C Vered Arena).
Land Rover Kentucky Weekend Highlight (Times subject to change)
Friday, April 29, 2022
8 : 00 am – 11 : 30 am – CCI4*-S Dressage Tests Resume – Rolex Stadium
1 : 30 pm – 3 : 30 pm – Para-Show Jumping
7 : 00 pm – Kentucky Invitational CSI3* $37,000 Welcome Speed Cup 1.45m – Rolex Stadium
Saturday April 30, 2022
12 : 50 – 4 : 45 pm – CCI5* Cross-Country Test
6 : 00 pm – $225,000 Kentucky Invitational CSI3* 1.60m – Rolex Stadium
Sunday 01 May 2022
11 : 00 – 12 : 45 – CCI4*-S Jumping – Rolex Stadium
2 : 30 pm – CCI5*-L Jumping First Group- Rolex Stadium
3 : 45 pm – CCI5*-L Jumping Second Group- Rolex Stadium
4 : 45 pm – Remise des prix – Rolex Stadium
Related Events