Events
On all our events, you'll find our services such as: fitting of the new collection, airbag inspection, cleaning service, recycling station, after-sales & repair service; as well as games and entertainment with our ambassadors! More details on the event page.

International Jumping of La Baule 2023 🇫🇷
INTERNATIONAL JUMPING OF LA BAULE
The seaside town of La Baule will welcome from June 8 to 11, 2023 the elite of show jumping at the François André stadium for the – Official CSIO5* of France! Four days placed under the sign of excellence, during which the best rider/horse pairs in the world will compete for the greatest pleasure of the spectators. A beautiful CSI 1* will take place in parallel with the 5* competitions for experienced amateurs. The entrance will be free: 3 000 free seats.
Activities and animations at the Horse Pilot stand – Partner village
After-sales service & Repair collection
We have on the spot small materials allowing to manage the most current repairs (lost button, small seam…). We will collect the products which require a more advanced repair in our workshops.
Airbag revision
Bring your Horse Pilot airbag on our stand for a check-up of your product.
Presentation of the new collection
Find the new Spring / Summer 2023 collection in exclusivity.
Test of the Teknit Boot
Come and discover on our stand our novelty: the Teknit Boot, one of the most comfortable riding boots in the world.
Airbag test
In order to make you discover the technological innovations that we develop, we organize tests of our Airbag.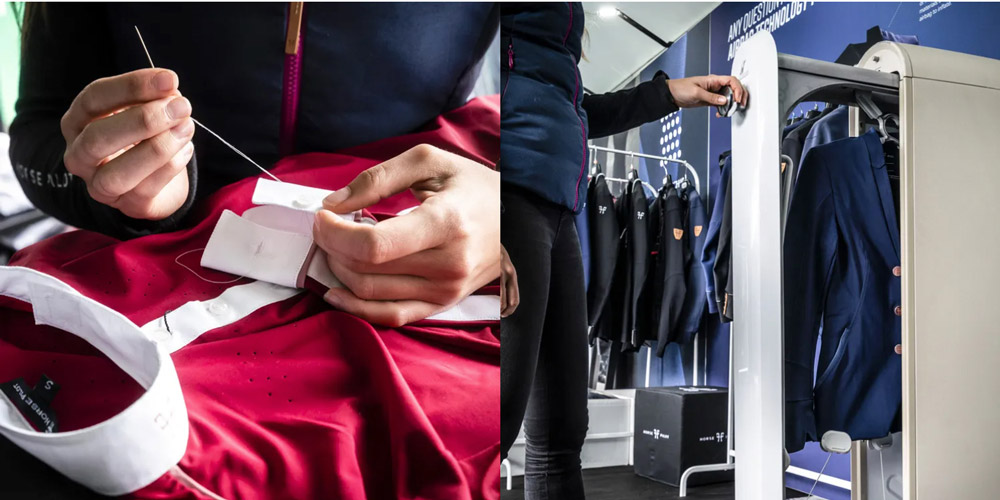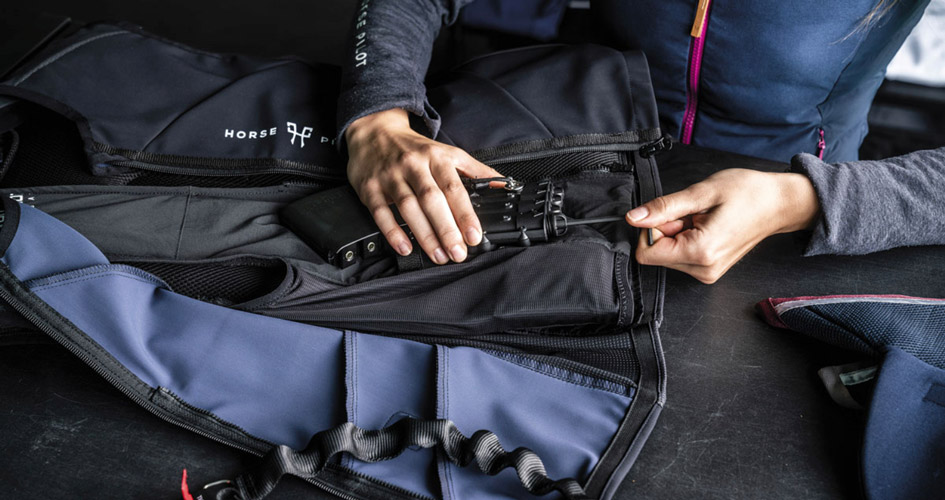 JUMPING INTERNATIONAL DE LA BAULE 2023 : THE MEETING PLACE FOR SPORTS ENTHUSIASTS
From Thursday, June 8 to Sunday, June 11, 2023, the Jumping International de La Baule will take place over four days to see the world's best riders compete on one of the most beautiful tracks in France. Four days of sport for the greatest happiness of the spectators. On the program: The Nations Cup, the Rolex Grand Prix, the Institut Esthederm Prize, CSI 1* and CSIO 5* … plenty to see.
The arrival of Frédéric Cottier in 2022 as sports director and of Grégory Bodo as the new ringmaster promises a colorful competition at Jumping International de La Baule.
Alone, with friends or family, the Jumping International de La Baule will be an opportunity to attend great sport and to experience strong emotions during four days in a magnificent setting, along the beaches and under the sun of La Baule-Escoublac (loire-atlantique 44500).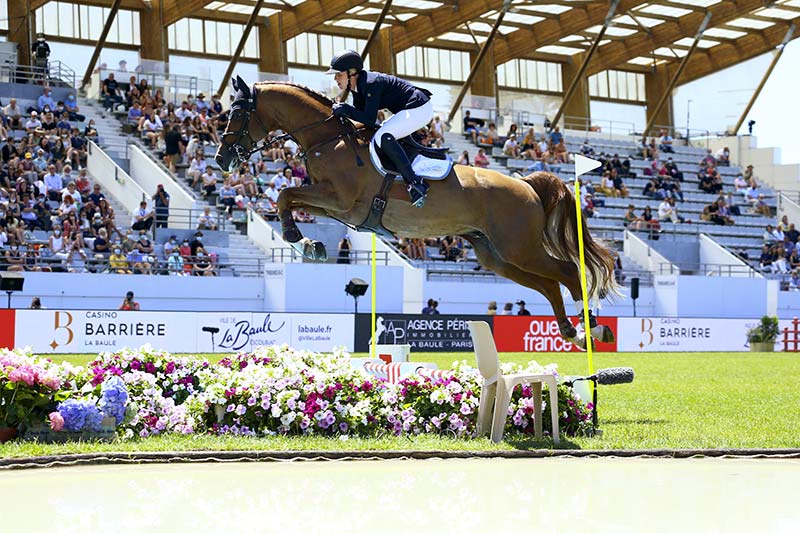 ©CSIO5 Jumping La Baule
PARTNERS VILLAGE
Find several of your favorite exhibitors on a space of 1000 m2 near the VIP boxes and the paddock. The opportunity to meet and exchange with your favorite brands like Horse Pilot. The partner village will be open from 9 am to 7 pm.
Competition program of La Baule 2023
Find the complete program of the four days of competitions on the two labels CSIO 5* and CSI1*, the competitors for each event of the competition:
Friday 9th June 2023
8h00 : Hectares & Patrimoine Prize – CSI 1*
10:00 am : Bouygues Immobilier Prize – CSIO 5*
1:30 pm : Barrière Nations Cup – CSIO 5* 
17h50 : Datanaute Prize – CSI 1*
Saturday 10th June 2023
9:00 am: Price Palais des Congrès et des Festivals Jacques Chirac Atlantia – CSI 1*
10:40 am : Derby Laiterie De Montaigu – CSI 1*
1:30 pm : Derby Région Des Pays De La Loire – CSIO 5*
3:50 pm : Prix Saur – CSIO 5*
7:00 pm: Platinium Sellier Legends Trophy Presented by Les Sports Equestres Militaires
Dimanche 11 juin 2023
8:00 am: Emma Pâtisserie Prize – CSI 1*
10:05 am: GrandPrix – CSIO 5*
1:00 PM : Rolex Grand Prix Ville De La Baule – CSIO 5*
16h30 : Grand Prix Defender – CSI 1*
Related Events